Based upon our readers' requests for updates, we reached out to Mike Truglio the President of the Knee Deep Club (KNC), to find out more information on the Lake Hopatcong Ice Fishing Contests.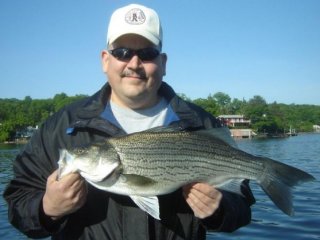 The Knee Deep Club has two ice fishing contests scheduled this year for February and March, which will all depend on the ice conditions for this year. In speaking to KNC President Mike Truglio KNC, we find that they are closely watching the ice depths, and if everything is favorable announcements will be coming out shortly.
Update on ice from the Knee Deep Club: (02/02/2021)
"The cold temperatures have helped with the ice. But the wind has not the state park had 5 inches over the weekend, but most of the lake is still open and unsafe. We continue to monitor the ice looking for the optimum time for the contests."
Past Rules for when the Event Happens:
The following is just a guideline of the past rules for the KNC ice fishing contests, so you can be prepared.
The contest entry fee is $20.00 for club members and $25.00 ($20.00 fee plus $5.00 non-member fee). Cash prizes will be based on an 80% payout of entry fees for each of these three categories: Perch/Crappie, Pickerel, and all other species (excluding Muskies).


Top finishers will be based on weight and any ties will be broken by which fish was entered first.


Take a kid fishing: A contestant may enter a child who is under the age of 16 in this contest for a $5 entry fee. The child with the heaviest fish in each category will win a jigging rod and reel.
The Knee Deep Club is wishing for a real cold period so we can have safe ice for the contest. The very best of fishing luck, see you on the Ice!
---